ABOUT US-  PROCESS AND POWER EQUIPMENT SOLUTIONS
From humble beginnings, Forte Fluid Systems was born from experience and the demand from our clients to design and build systems to convey precious fluids. Trust was built over decades of providing engineering services to our world-wide clients. Forte Fluid Systems Inc. demonstrates competence as it strives for excellence on each and every project.
Forte Fluid Systems Inc. is the convergence of a group of Professional Mechanical and Chemical Engineers with a group of pump domain experts. The resulting value proposition is one that fits the proper pump to the system for the best value with the ability to consider the complete system such as control, piping design, power design, modular skid packaging and design and entire system evaluation for issues such as pressure drops, slugging, vibration etc.
Our advantage is that we have a wide and varied portfolio of pump options to present and the experience and expertise to advise on the right pump for the job. This ensures the customer's interests are prioritized. Forte Energy Services Inc. continues to bring on new pump lines to ensure we have the products available to fill the needs of the applications presented by our global client base.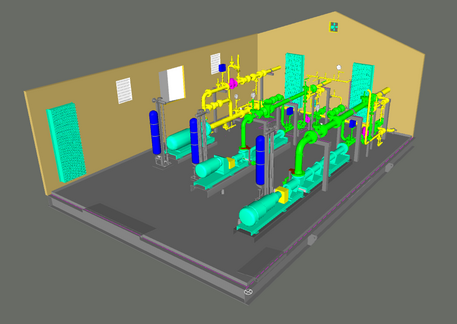 PROCESS EQUIPMENT DOMAIN EXPERTISE ~ ENGINEERING HORSEPOWER