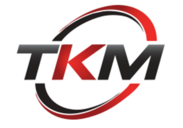 TKM INDUSTRIES CHEMICAL PUMPS
Chemical Pumps/ Metering Pumps / Dosing Pumps must have the ability to deliver media with a great precision. Such pumps are specially designed for the purpose of moving fluids for a certain period of time at an accurate flow rate. A TKM pump allows the user to set, adjust, and program the flow rate of the fluid. This is done either with the help of a touch pad, hand dial, or any other form of control. Looking for pumps to achieve precise volumetric flow rate? Your search ends here. Forte Energy Services Inc. distributes and services chemical / metering / dosing pumps manufactured by TKM Industries. Such pumps are used in a wide range of industries, including wastewater, mining, energy and chemical industries.
Applications of TKM Industries Chemical / Metering / Dosing Pumps
TKM Industries pumps are known for their superior service reliability and quick delivery, and thus are used in a number of applications and industries, some of which are as given below:
Chemical
Water
Wastewater
Oil & Gas
Mining
Pulp & Paper
Agricultural
They are mainly used for the following purposes in the industries:
The metering pumps play a vital role when working with potable water. Besides this, they are also used in the chemical treatment of water in boilers. This water can then be utilized in cooling towers.
In the food processing plants, there is a requirement for blending of liquids. The metering pumps are thus used in the wastewater treatment for blending the liquids.
When oil or liquid natural gas moves through a pipeline, it can lead to frictional losses. These losses can be reduced with the help of metering pumps.
These metering pumps are ideal for use in any of the following conditions:
Controlled Dosing (by Computer, Programmable Logic Controller, Microprocessor, Or Distributed Control System)
Corrosive, Hazardous, or High Temperature Media
Low Flow Rates Required
High Accuracy Feed Required
Slurry or High Viscosity Media
High System Pressure