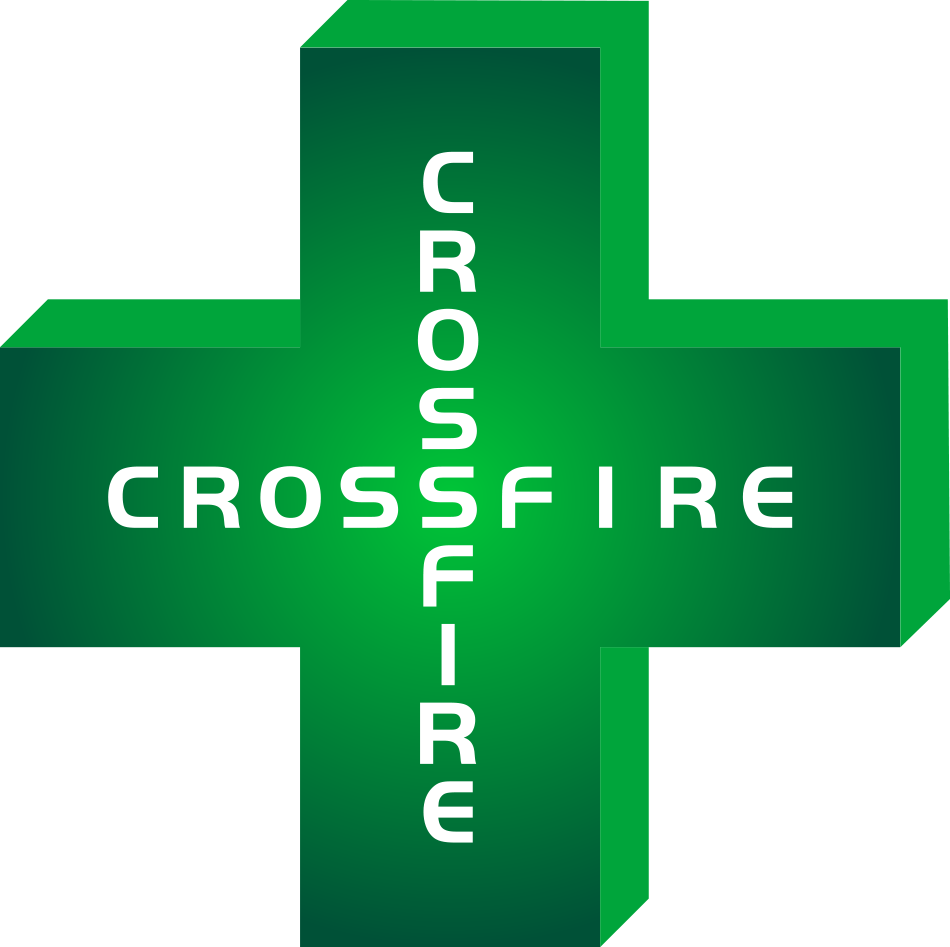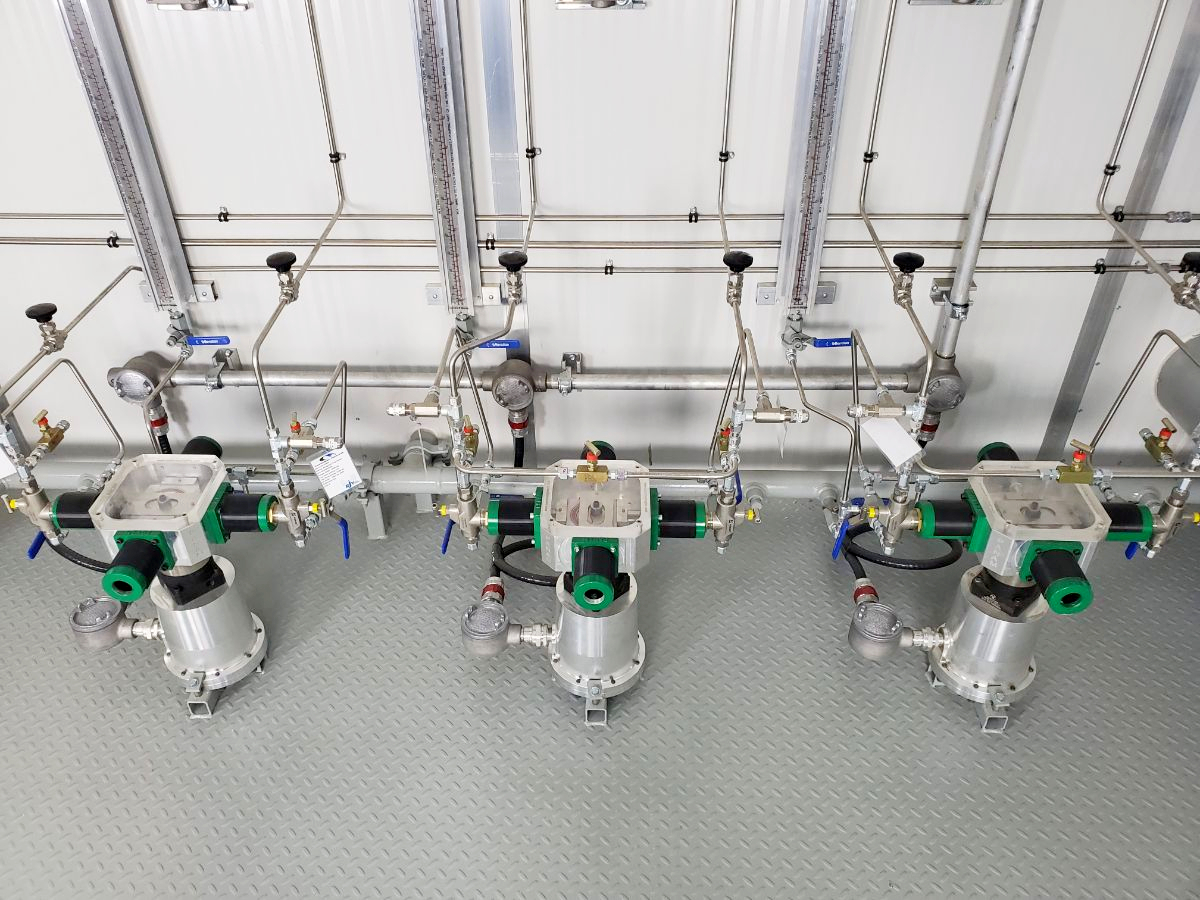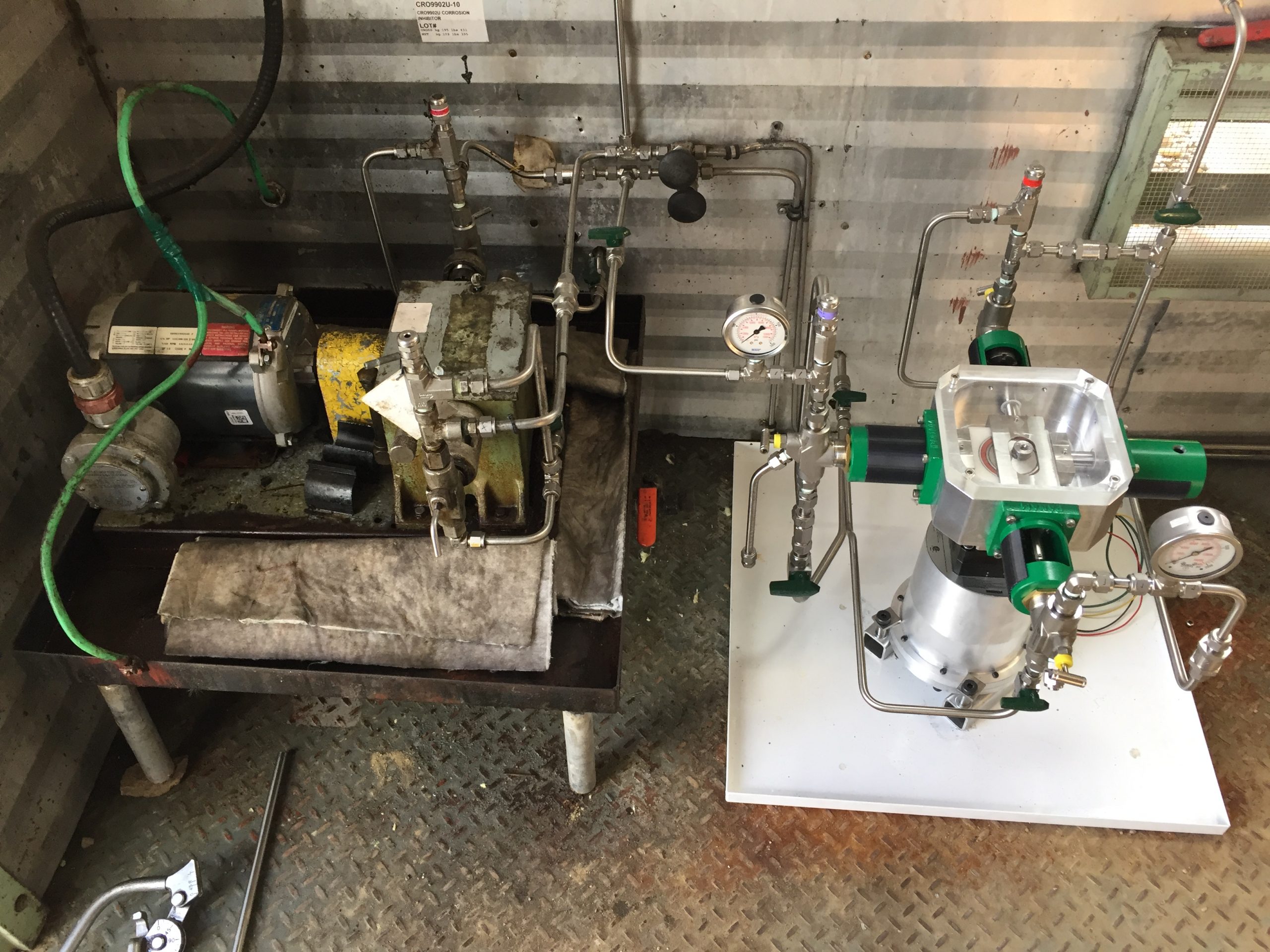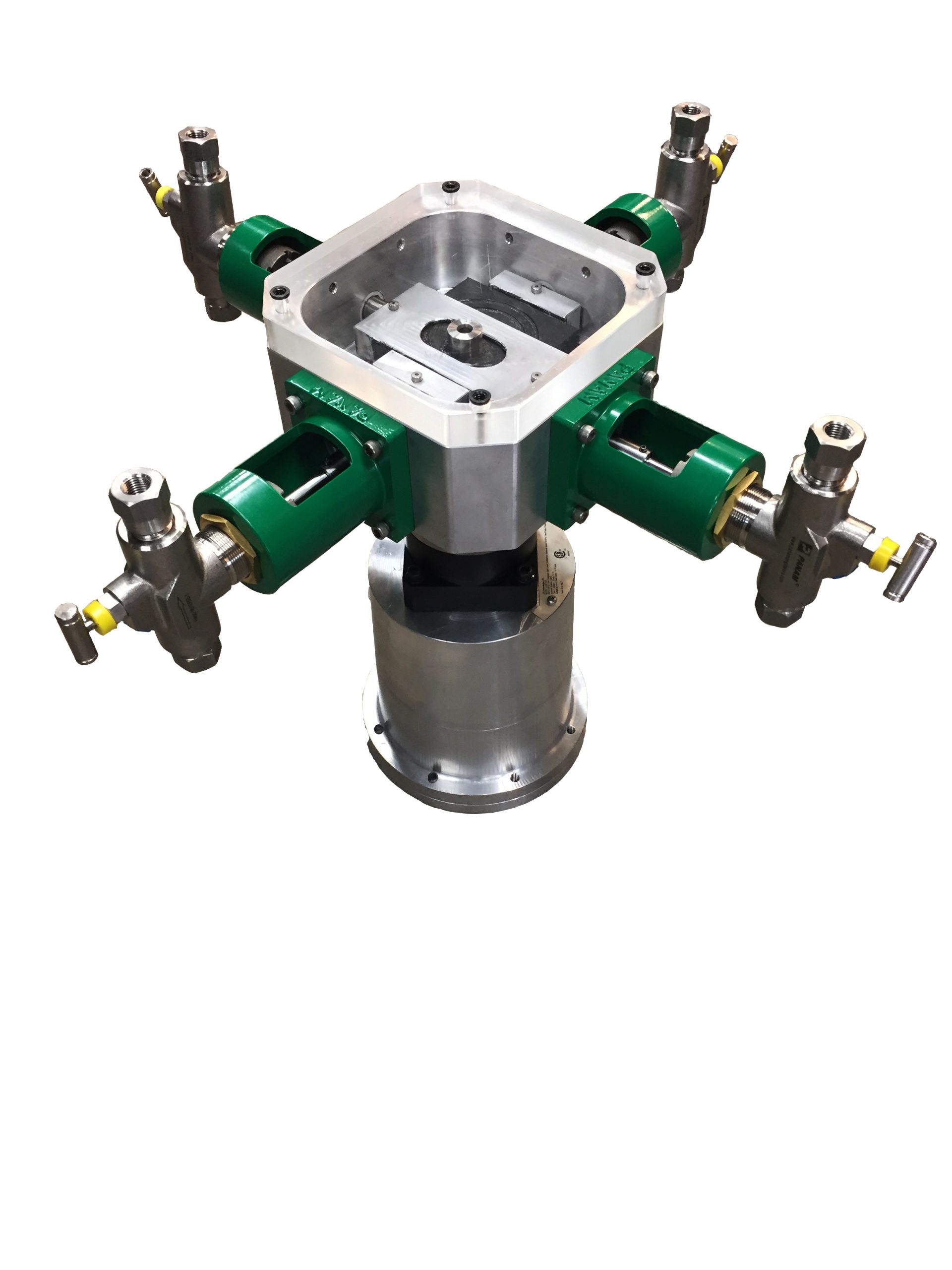 CROSSFIRE Solar Powered Chemical Injection Pumps
Pump Projects' CROSSFIRE Solar-powered Chemical Injection Pump is an ultra-low power device that is designed to reduce chemical costs, maintenance costs and methane emissions. It is a durable, energy-efficient solution like no other that can run for weeks – not days – even in areas with limited sunlight. It can be configured with one to four fluid ends, allowing you to replace up to four pneumatic pumps with one unit.
Pump Projects not only SELLS (excl Canada) you pumps but we can IMPLEMENT these for you as well. We have executed multiple hundred-well-Scada programs and are well suited to be your one-stop-shop for these projects.
Features:
Eliminates methane venting from chemical injection
Precise chemical injection:
        – Consistent chemical dispersion rate
        – Delivers <1L/day to 720 L/day up to 10,000 psi
        – Delivers chemical proportionate to flow
        – Ultra-low power chemical injection pump that can run weeks, not days, using solar and batteries on most applications
Standard 5100 series fluid ends for field familiarity
        – Customization available based on fluid end size, packings, and O-rings based on application
Comes complete with a smart controller that has MODBUS and ETHERNET communications built in as a standard
        – Option to upgrade to an advanced controller that has standalone automation capabilities
User friendly operator and technician interface that is password protected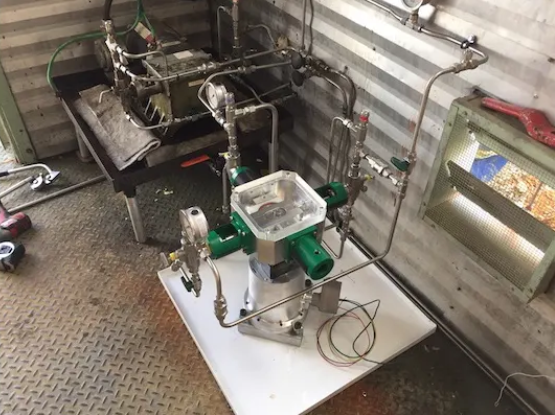 Crossfire Solar Powered Chemical Pump Case Study#1
Consider a juristiction with a $30/ton carbon tax
Using a gas driven chemical pump for 550L / day discharging at 2000 psig…
Results in a Carbon tax of $25,000 per year…
Carbon taxes expected to rise… $40/ton… $50/ton???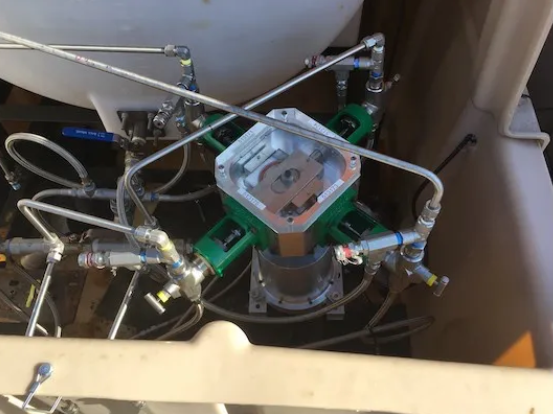 Crossfire Solar Powered Chemical Pump Case Study#2
Consider an application with a gas drive chemical pump.
This pump simply pumps regardless of the operating conditions or operating status:
– a well goes down… it pumps the same rate
– a well declines… it pumps the same rate
Who is monitoring these rates and if so is it in REAL TIME
 – Crossfire Solar Powered Chemical Injection Pumps can be operated from Scada to make sure you are NOT over injecting… in any operating condition