Pump Projects is your global resource for Disc Couplings. We represent PSC Couplings for sales, service and parts.  PSC designs and produces high quality drop-out spacer disc couplings. Some key features of PSC Couplings include: 
Manufactured

 in the USA

 

Simplified installation and service using disc pack cartridge assemblies that are fully unitized, collapsible, and self-piloting all with the use of standard fasteners.

 

Reduced complexity and costs compared to the competition with 12 coupling sizes covering a wide range of torque ratings (from 2,500 in-lbs to 3,500,000 in-lbs continuous torque)

 

Reduced maintenance as no lubrication required

 

Fully customizable

 
A disc coupling is a high performance motion control (servo) coupling designed to be the torque transmitting element (by connecting two shafts together) while accommodating for shaft misalignment. It is designed to be flexible, while remaining torsionally strong under high torque loads. 
A Disc coupling, by definition, transmits torque from a driving to a driven bolt tangentially on a common bolt circle. Torque is transmitted between the bolts through a series of thin, stainless steel discs assembled in a pack. Misalignment is accomplished by deforming of the material between the bolts. 
Rigid Couplings have high requirements for the alignment of the two shafts. If the shafts are misaligned, torque will be transferred to the bearings resulting in a likely premature failure. Unlike the flexible couplings however, they are much more efficient then their counterpart due to the fact they transfer torque to the pump shaft seamlessly, making them more efficient.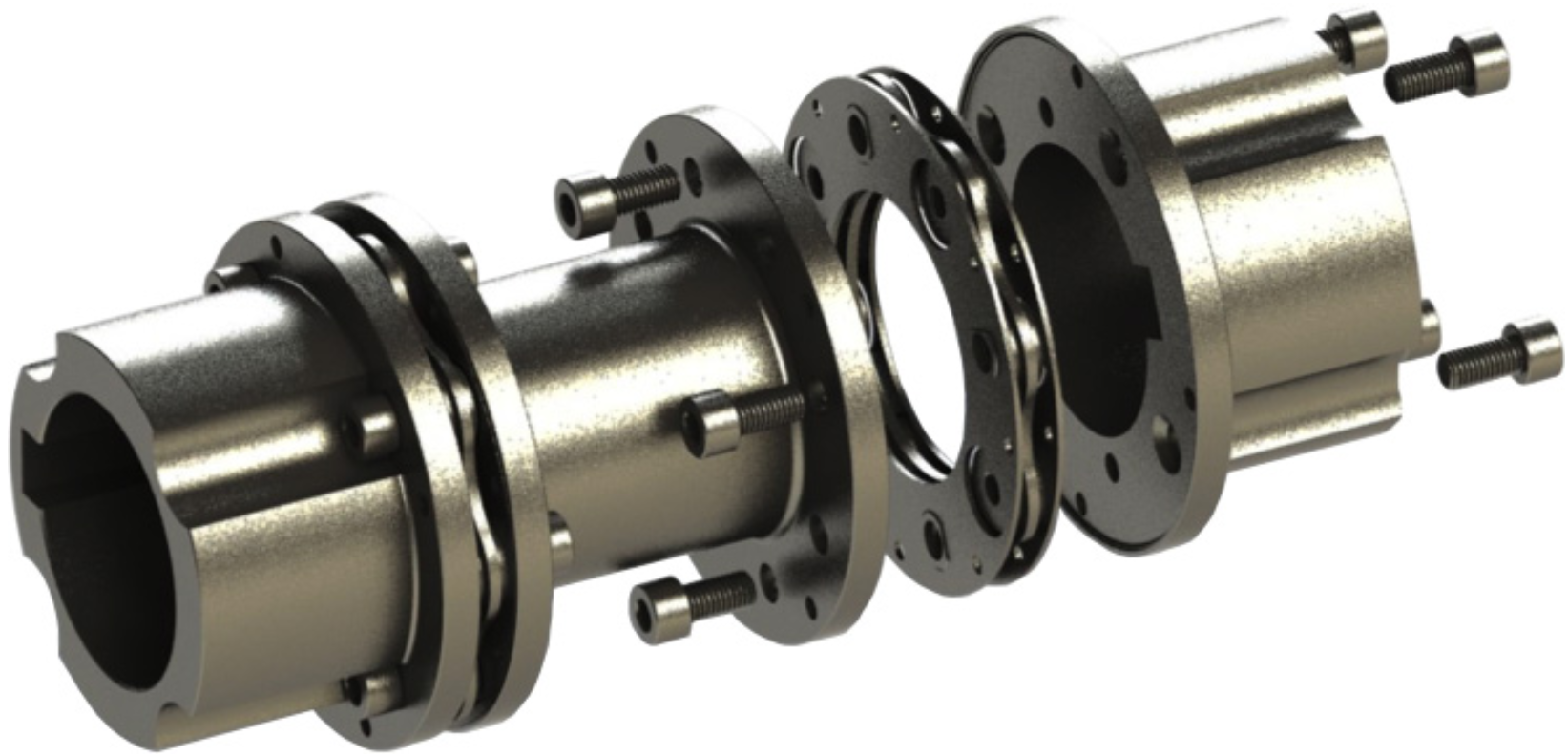 Better efficiency
No maintenance
Better Performance
High torque transmitting capacity
Simple construction
Easy to design
Easy to manufacture
Flexible disc couplings are commonly used when the motor shaft and pump shaft are misaligned. They can accommodate various degrees of misalignment up to 1.5° and some parallel misalignment. They can also be used for noise dampening. Despite this, the use of flexible couplings will result in a loss in velocity between shafts which in return will increase shaft vibration, causing the premature wearing of bearing.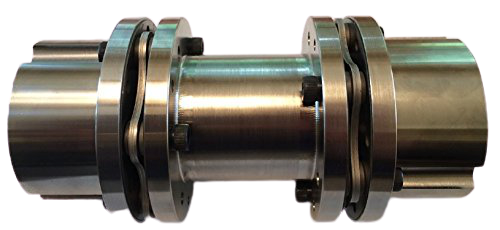 Tolerant to slight misalignment
Works with vibrations
Simple construction
Easily assembled and dismantled
No maintenance