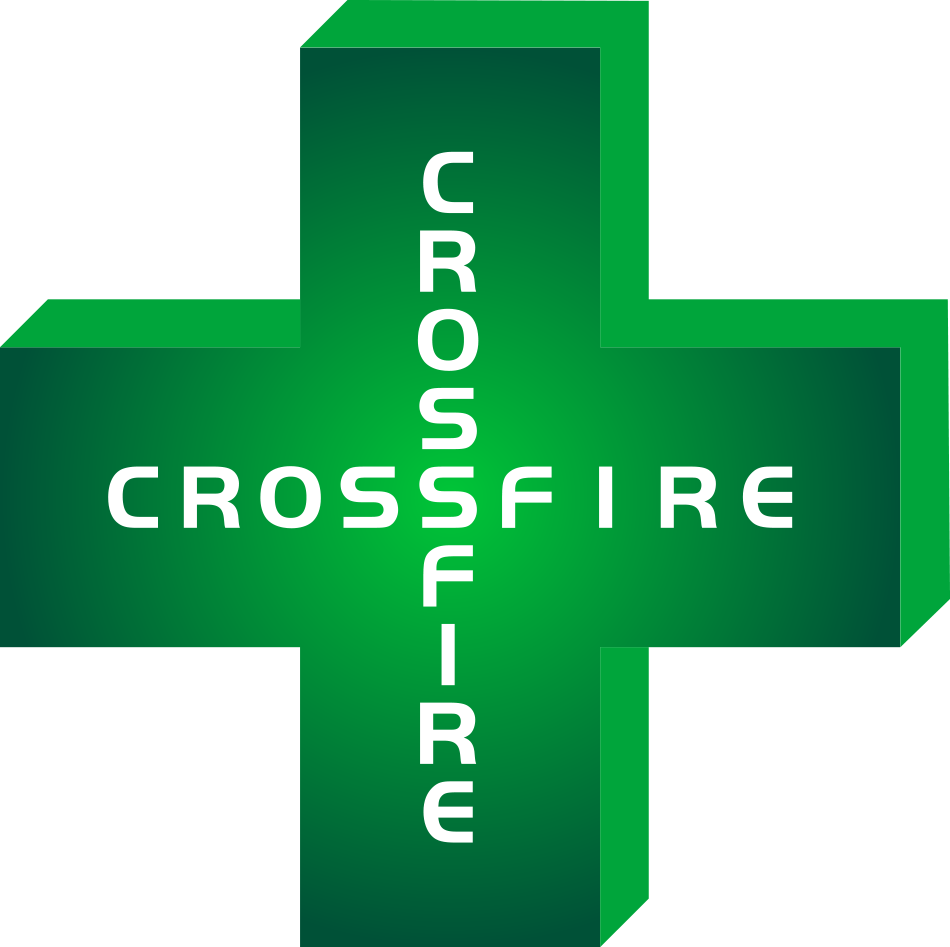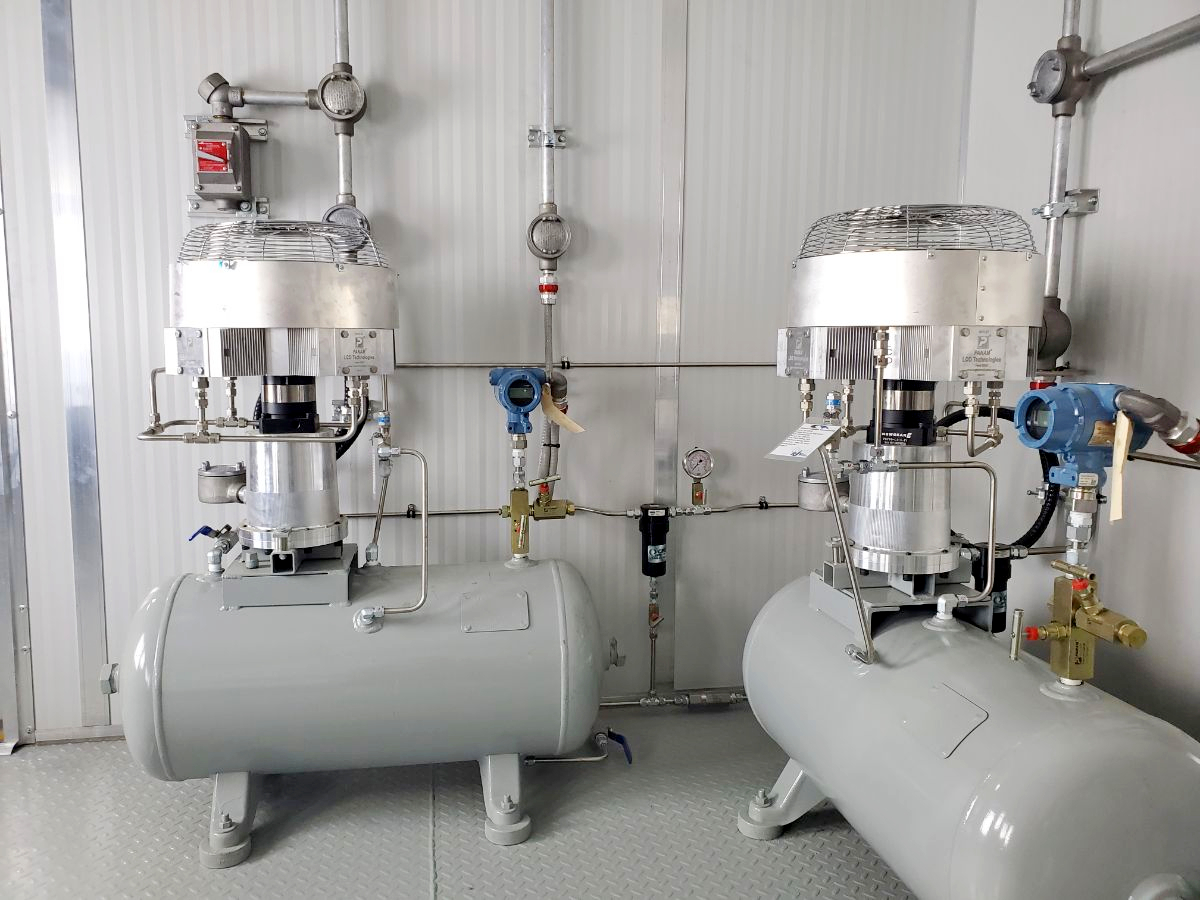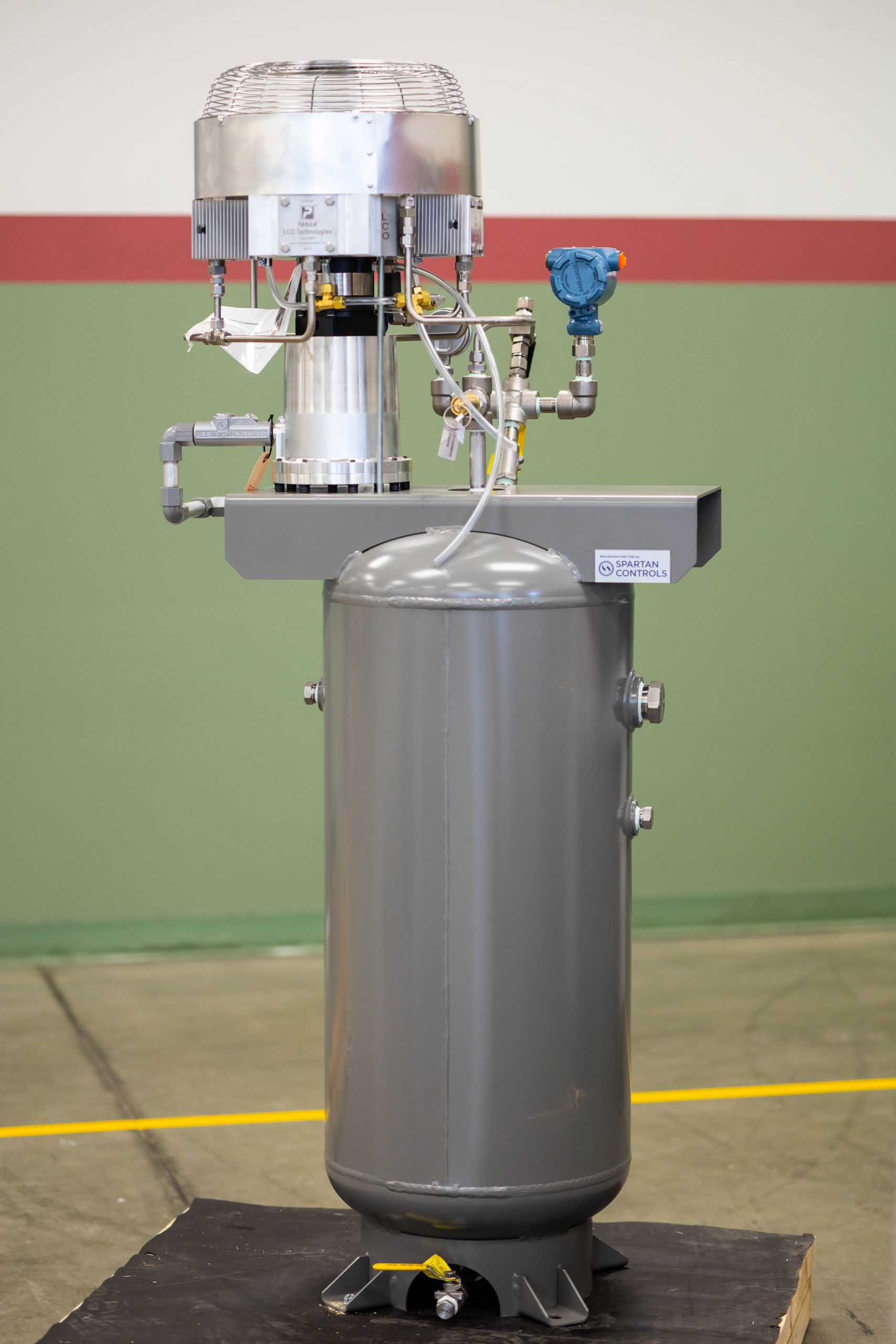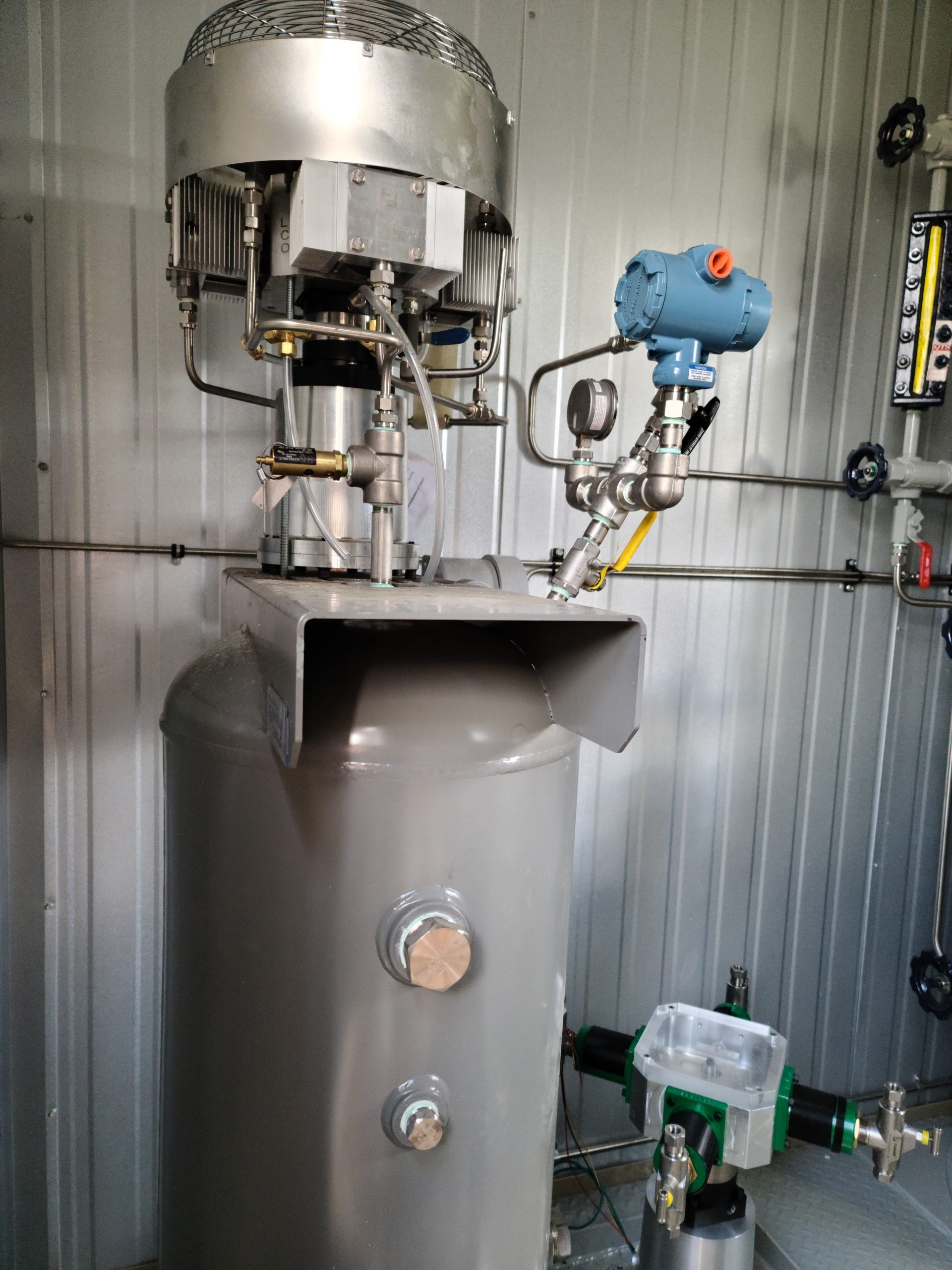 CROSSFIRE Instrument Air Compressors-

ULTRA LOW POWER
Pump Projects' CROSSFIRE Instrument Air Compressor is an ultra-low power consumption device that produces over 1100 Standard Cubic Feet per Day of clean, dry compressed air at 35 PSI using solar power, or over 900 Standard Cubic Feet per Day at 50 PSI. It can allow users to maintain their existing standard pneumatic instrumentation in areas where the goal or requirement is to achieve zero venting.
Features:
Designed to compress air to drive pneumatic instrumentation, eliminating methane venting

Produces over 1100 Standard Cubic Feet per Day at 35 PSI
Continuous duty rated

Low power consumption with no inrush
Compressor modulates when used with a pressure transmitter optimizing power consumption
Simple robust design with easy field serviceability
Minimal maintenance, a little grease is all that is needed
Substantially less expensive than vaporized propane, the payback relative to the cost of the propane can be less than 3 months – put that propane budget back on the bottom line
This product is especially useful in oil applications where solution gas performs poorly as utility gas. Using solution gas as utility gas "gums-up" your instrumentation and valves with wax and asphaltines. Decades of painful lessons has taught us to avoid this trap.
Similarly achieving reliable utility gas on sour sites is difficult. Avoid the pain and frustration (and angry operators) and install a Crossfire and forget about it.