Real World Solutions for Fluid Control Systems
CoorsTek offers a wide variety of standard and custom fluid control products available with various options to resolve most fluid control and power needs. If you are replacing components in an existing application or designing a new system, there are viable options to choose from.
– Single Source – locate the right fluid control product or contact us for a custom solution
– Off-the-shelf Products – standard products stocked and readily available
– Custom Products – specialty products customized and sized for your specific application
– Solution & Design Services – wide variety of engineered solutions, prototyping, and testing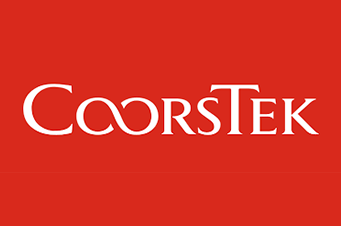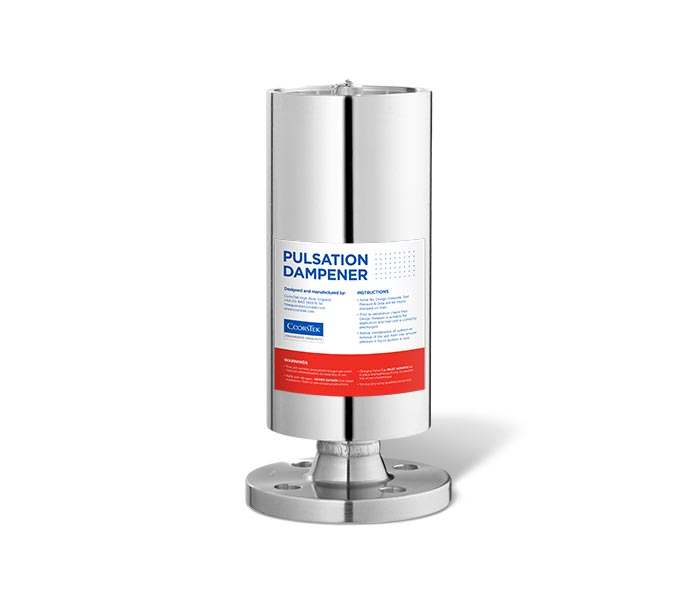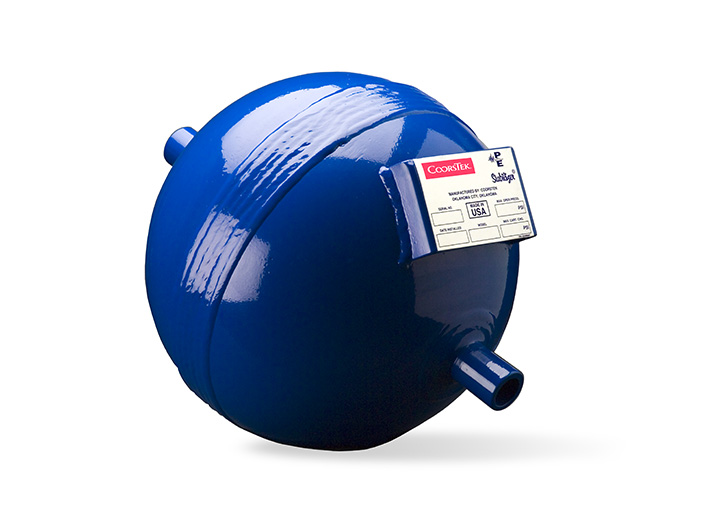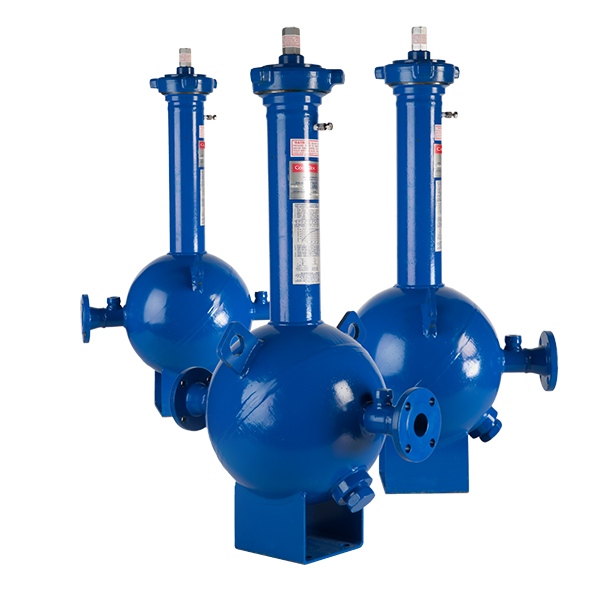 Flowguard Pulsation Dampeners
CoorsTek Flowguard Pulsation Dampeners are engineered to smooth out fluid flow using hydro-pneumatic technology. This system utilizes a gas and membrane combination to neutralize both major pressure fluctuations and small vibrations. 
Zero Maintenance Pulsation Dampener
Zero-Maintenance Dampeners are designed for extreme environments where servicing dampeners would be difficult or problematic. These dampeners utilize a unique spherical shell that does not require any adjustments to meet changes in pressures or surge levels.
RD-Series Water Hammer Arrestors
Designed to prevent the damage caused by water hammer CoorsTek RD-Series Arrestors combine appendage and spherical pulsation dampening in an integrated system. This allows for high sensitivity and fluctuation capacity to respond, practically instantly, to any shock waves caused by quick closing valves or sudden pump shutoff.
__________________________________________________________________________________________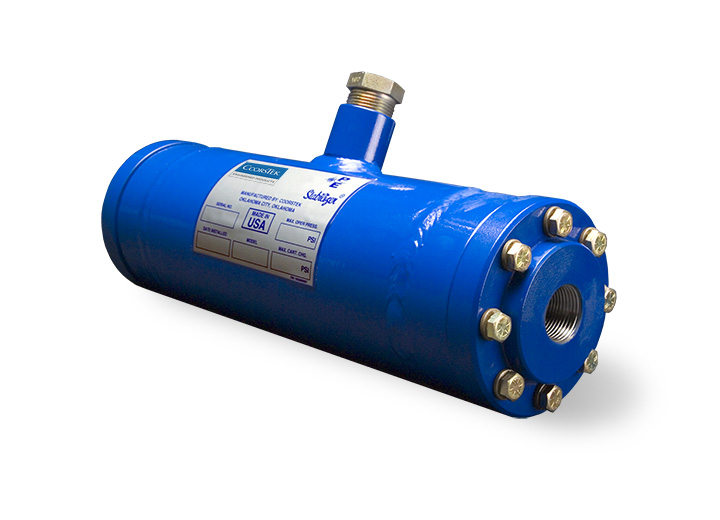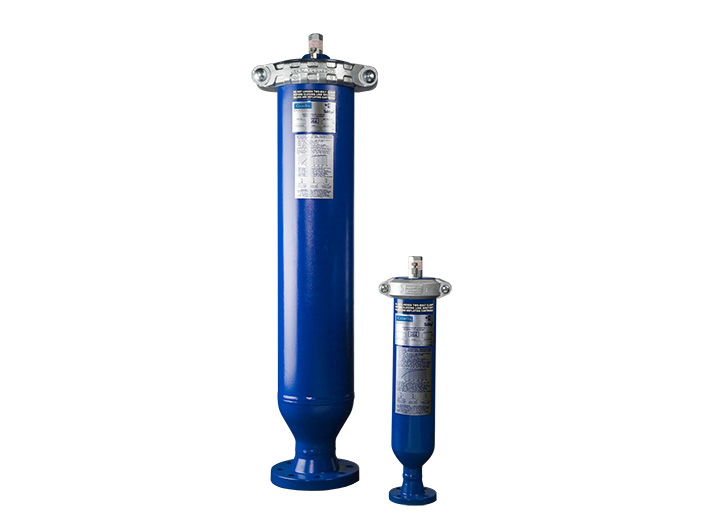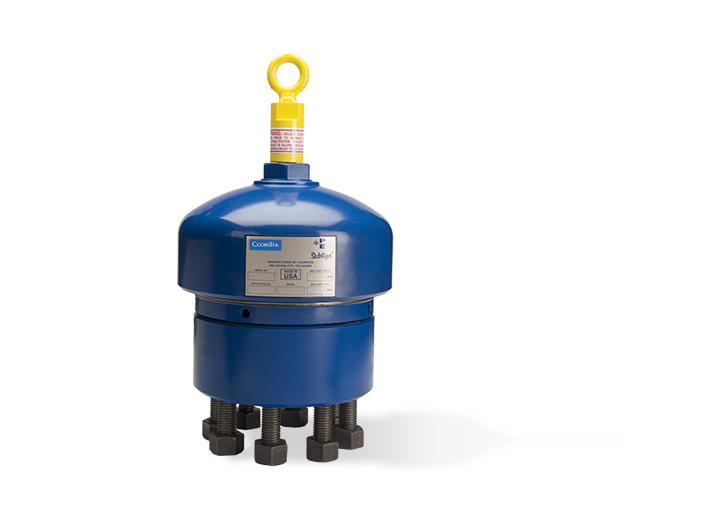 Inline Pulsation Stabilizers
Using an internal throttling system, CoorsTek Inline Pulsation Dampeners can be installed as an integrated section of the line to provide the optimal positioning for protection. Strategic placement of inline dampeners can stop pressure surges close to the source and to provide specific protection for sensitive equipment.
Suction & Discharge Stabilizers
CoorsTek Suction & Discharge Stabilizers maintain a steady inline flow regardless of relative flow fluctuations—both increasing or decreasing. Additionally, by interfering with the cyclical pressure changes, these stabilizers eliminate harmonic interference in the line.
CT-Series Low-Profile
Pulsation
Stabilizers
CT-Series Pulsation Stabilizers utilize a solid diaphragm for dampening. The solid diaphragms let the stabilizers have a uniquely compact design that provides reliable pulsation dampening with minimum maintenance.
__________________________________________________________________________________________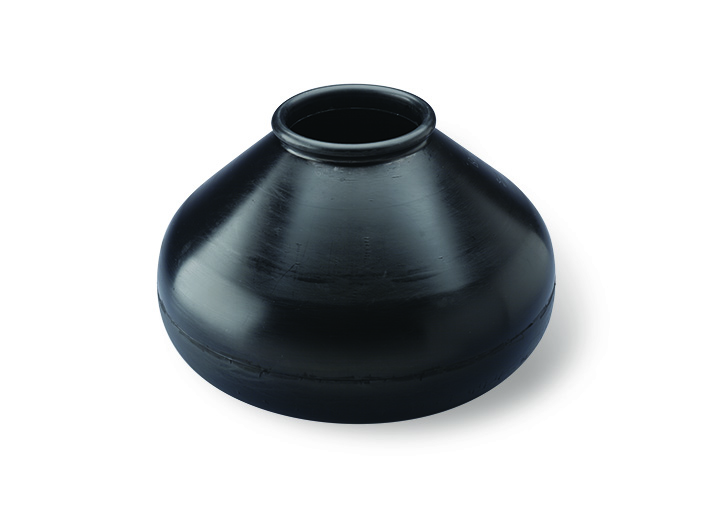 Fluid Handling Experts Choose CoorsTek Replacement Components
CoorsTek understands severe-service fluid handling systems. Partnering with design, production, and maintenance engineers, we are able to optimize system productivity and prolonging product and equipment life. Our high-quality replacement components, bladders, and repair kits for pulsation dampener components are completely interchangeable with OEM parts. Whether you have a K-10 or a PD 55, we are ready to help find an amazing solution.
CoorsTek pulsation dampener replacement parts:
– Reduce operating costs
– Extend product life for valve, fitting, metering, control instruments, and gauges
– Virtually eliminate damage-causing vibrations to weld connections, support structures, and pump components
– Are molded to the exact dimensions of internal cavity of the vessel