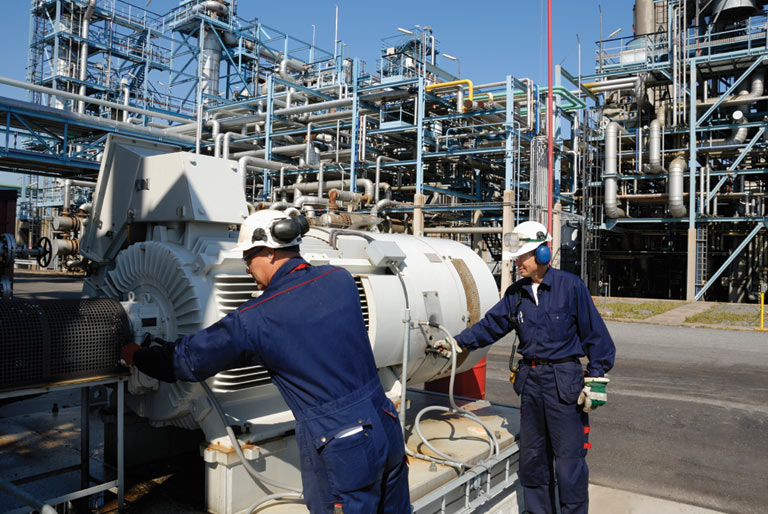 Commissioning and Inspection
Commissioning refers to the time when a machine or system is used for the first time by the operator, which is only permitted if compliance with the related requirements has been documented in accordance with relevant Manufacturer's directives.
In many jurisdictions the Commissioning and Inspection process must be completed by a group completely independent from construction.
In the context of centrifugal pump technology, to ensure fault-free pump operation, it is not only the condition of the pump that needs to be taken into account from the time of delivery up until the time of commissioning, but also the condition of all the components that come into contact with it (e.g. foundation).
Overall measures for fault-free operation
Checking the pumps and their accessories to ensure that everything has been included in the delivery and that no damage has occurred in transit.
Organising and supervising proper and competent on-site transports of equipment to the pump foundation
Getting the pumps ready for operation
Checking all the equipment installed for the purpose of protecting the pumps
Instructing the customer's personnel regarding the functions and handling of the pumps and/or systems