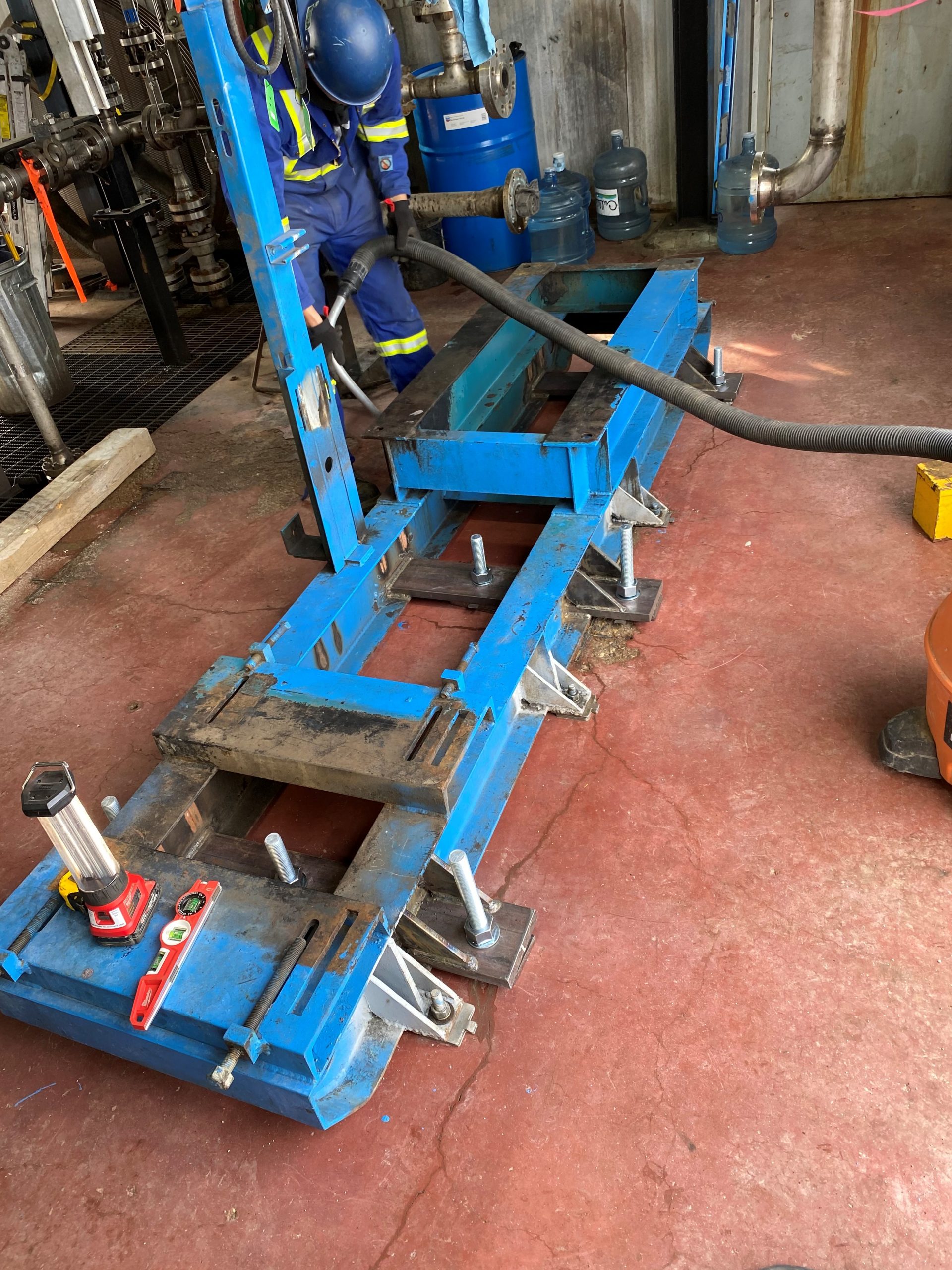 Pump Repairs- On Site and Shop Repairs
The picture to the left one example of a typical day at Pump Projects. In this recent project the pump was vibrating and was about to vibrate right out the door. We re-anchored the pump  and grouted it in place.
Pump Projects has the industries top millwrights and machinists for all types of pump repairs, overhauls, implementations etc. We work for the top companies and are on a first-call basis with many of them.